PATIENT VISITS MEDICAL RECORDS COURT DOCUMENTS INTERVIEWS FOCUS GROUPS MEETINGS CONFERENCE CALLS AND MORE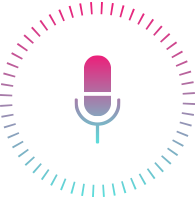 ORGANIZED. UNIQUE. PERCEPTIVE
Welcome to Richmond Transcription,
The ideal answer for your company's requirements.
We are the world's leading transcriber, with our specialized services available to individuals and businesses alike. Whether you need one-time assistance or long-term partnerships, we can help get your message across no matter what type of project it may be!
We're committed to offering the best possible experience for our clients and we work hard at staying on top of technology. We use only experienced transcribers, who have an average of 17 years in their field; provide an exceptional team with thorough quality assurance measures built into every project from start to finish (and even beyond); offer 24/7 client support via email.
You'll never have to worry about getting the best service possible when you choose Richmond Transcription for your next transcribing need. We answer all of our customers' questions and make sure they know exactly what is going on with their order, from start to finish!
TRANSCRIBERS FROM THE UNITED STATES
Unlike some of our competitors, we only hire US-based transcribers to avoid errors and provide you with a seamless experience.
RESPONSIVE CUSTOMER SERVICE 24 HOURS A DAY
You can trust us to get the job done no matter what time of day or night.
Let's work together to make your life easier. Whether transcribing an event, advertisement campaign, or legal and medical documents, we will offer the perfect solution for you!
Transcription Services in Richmond
Are you working on a project and in need of transcription?
We've got this!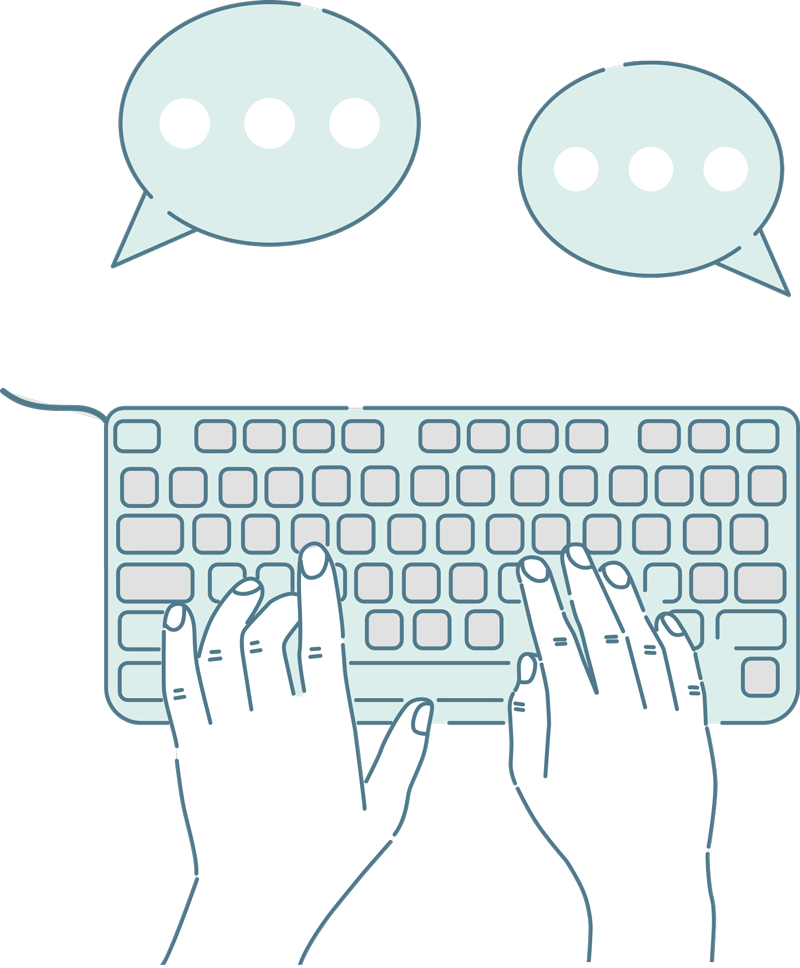 WE ARE ABLE TO COMPLETE ALL OF YOUR REQUIREMENTS.
We are there to help you get the most out of your audio. Whether it's an interview, podcast or church sermons we can transcribe all that and more quickly than ever before!
Click here to see the various industry sectors we support.
ONLY U.S. LINGUISTS
With our native-speaker translators, you can be sure that each translation will have the best quality proofreading service to ensure your satisfaction.
GUARANTEED HIGH QUALITY
We know that you care about getting the job done right, so do we. With our triple pass inspection process and streamlined production schedule, there are no more errors or blanks to worry about!
QUICK TURNAROUNDS
We're always ready and willing to help! Our turnaround time is 24-48 hours, but if you need them sooner than that, please let us know. We'll do everything in our power for your convenience.
CLEAR PRICING
We're committed to making sure that you never get surprised by an unexpected expense. We work hard at providing the most transparent pricing possible, so there are no hidden costs when it comes time for your project!
CUSTOMER SERVICE YOU CAN RELY ON
We're there for you. Our service team is available 24 hours a day and seven days per week so that your problem gets taken care of!
Richmond MEDICAL TRANSCRIPTION
NO MORE EHR BACKLOGS
With our Remote Scribe technology, you can transcribe your patient encounters and manage the data within EHR system while spending more time practicing medicine or taking a well-deserved coffee break. We don't judge!
REAL-TIME DOCUMENTATION
The process of converting your notes into an electronic format is easier than ever before. Our proprietary integration techniques seamlessly connect transcription with EHR software so you can document everything more clearly and efficiently!
CUSTOMIZED SOLUTIONS FOR THE EFFICIENT IMPLEMENTATION
Medical practices come in all shapes and sizes, which is why we offer a variety of services to fit yours. From telemedicine and house calls, you can provide excellent care for patients while our team handles everything else!
SECURE AND RELIABLE DOCUMENTATION
We take data security and privacy seriously. The tech we use is fully HIPAA-compliant, uses end-to-end encryption with AES 256 Technology for your protection as well de-identifying patient information in order to enhance it!
ONE MONTH FREE TRIAL
Take the next step and talk to us today! We're offering 30 days of free virtual scribe services. There is no risk, so what are you waiting for?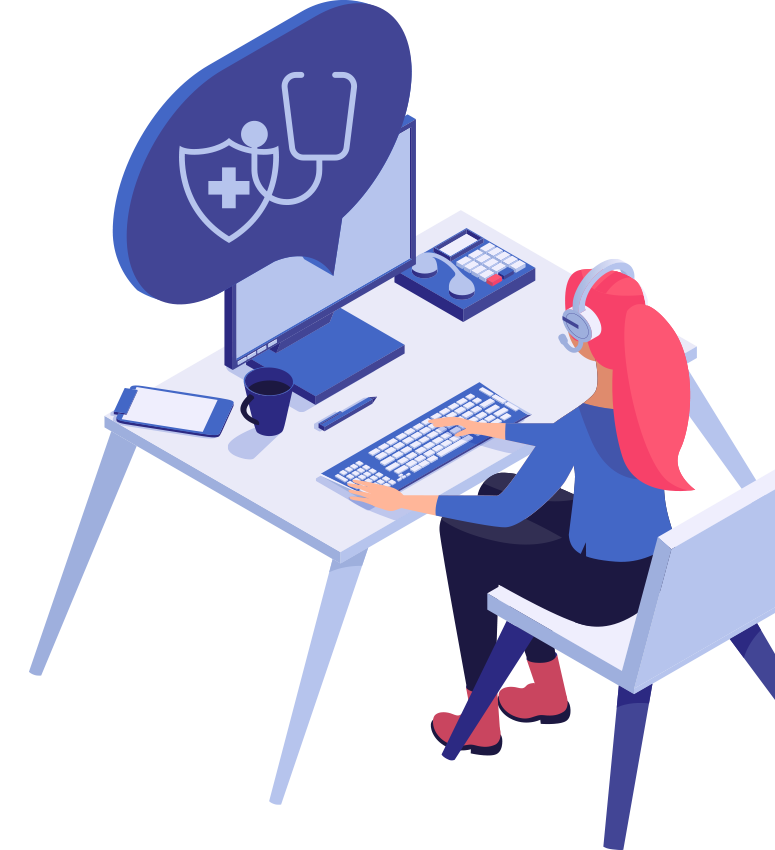 FREE GUIDE FOR MEDICAL PROVIDERS: NAVIGATING DOCUMENTATION SOLUTIONS
"The turnaround time is phenomenal. The staff are friendly, courteous, and are quick to respond to any issues you may have. I highly, highly recommend this company for any of your transcription needs."
Cindy W.
Medical Secretary
Berkshire Orthopedic Associates
★★★★★
"They have excellent customer service! I highly recommend them! We have been using their service since 2005!! I would give them a five star review for impeccable service."
Suzanne B.
Office Manager
Physicians Medical Rehabilitation Associates
★★★★★
"We have been working with Princeton Transcription* for a few years. Princeton is our first choice for all of our transcription needs. Their quality of work and quick turnaround time is perfect for our needs. We are very happy working with Princeton!"
Marisa K.
Project Logistics Manager
Human Factors MD
*Princeton Transcription (PTI) is our parent company.
★★★★★
"Coordinated Medical Network has been doing business with PTI* for 15 years. We have always been very pleased with their services. They always go the extra mile for us and are very pleasant to work with."
Coordinated Medical Network
*Princeton Transcription (PTI) is our parent company.
★★★★★
"Princeton Transcription, Inc.* is a solid transcription service that delivers accurate results with an excellent price. Turnaround times are superfast and the account managers are incredibly professional. Highly recommended!"
Heather H.
Office Manager
Donald R. Counts, M.D.
*Princeton Transcription (PTI) is our parent company.
★★★★★
"As a customer of Princeton* well over 12 years I can tell you for sure there isn't anyone out there better. I have been in the medical field for 35 years and have utilized many companies, this one is top notch. You can't go wrong with this company. I have nothing but respect for the way they run their business."
Kim S.
Office Manager
Stuart J. Gordon, M.D.
*Princeton Transcription (PTI) is our parent company.
★★★★★
"We have used Princeton Transcription for many years. They have spoiled us for any other service. They provide timely turn-around; are competent and efficient- always willing to work with us to make sure we have what we need, when we need it. I highly recommend their services."
Terry Murillo
Practice Coordinator
North Atlanta Pulmonary & Sleep Specialists
*Princeton Transcription (PTI) is our parent company.
★★★★★
"We have been using Princeton for a few years now. They are reliable, their transcription is accurate, and their turnaround time is excellent. If there's an issue, they are always willing to resolve it, or help with it, depending on the situation. I would highly recommend them to anyone looking for a reputable, dependable transcription service."
Melanie Cellini
Dr. Jeffrey D. Gaber & Associates, PA
*Princeton Transcription (PTI) is our parent company.
★★★★★
It's time to finish those last-minute transcription tasks!
Let's get started.
For all of your form requests, we are available 24/7. If you require immediate assistance or already have an account, call 804-463-5160. Thank you!